Change doesn't happen through fear and shame. Change ONLY happens when we fully love ALL of ourselves, even our darkest parts.
~ MY STORY ~
Imagine using love, not shame, to heal painful habits and addictions that no longer serve you. Imagine having kindness and compassion be the primary voices in your head rather than criticism. Imagine loving yourself with all of your "flaws" rather than hiding them from others in the hopes that you will never be found out. It seems inconceivable, doesn't it? And yet, it is exactly what happened for me, when I understood that even with my head down the toilet, all of me was Divine.
This is the story I invite you to say YES to, a story lovingly crafted to creates change for our generation, for our children's generation and beyond. Rather than waiting for perfection to happen, we see our imperfections as sacred. This quiets the critical voice inside and helps us live the life we've always wanted.
I already know that my story heals. As an eating disorder therapist for more than twenty years, I am told almost daily that it saves lives. And now, I am ready to take this story to a bigger stage. More than 30 million people struggle with eating disorders in this country alone. Many others struggle with similar issues of pursuing the holy grail of perfection, only to find more pain and more addiction.
Whether you struggle with food and body image issues, addictions, or just being human, this story can help you find peace and love no matter what you struggle with. As Martin Luther King said, BE the peace you wish to see in the world. It all starts with me and you.
To bring this story to life, I presented a one-woman show in December 2015, in NYC.  The show was fully produced by The Power of One team, who spreads the message that one story, my story, your story, can change the world.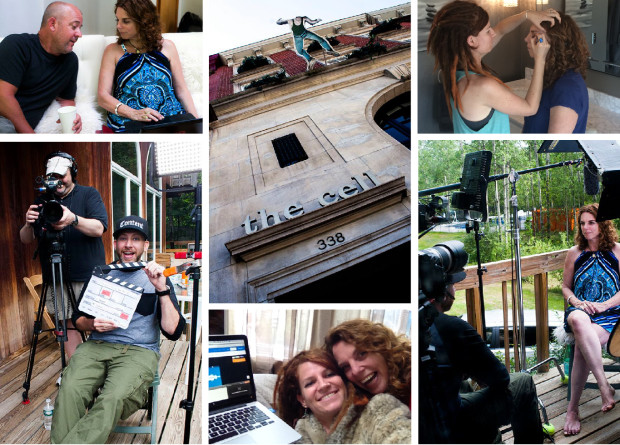 My show is about more than eating disorders and my story is about more than just me. It is for anyone who is human, who experiences shame about who they are, who wants liberation from their pain.
Because we are all made up of light and dark, the way we relate to our darkness is the key to whether we live a joyful, loving life. When we reject our darkest parts, we ALL suffer. When we embrace our darkness as divine, we transform our hidden, shadowed parts.
My story touches into the universality of the human experience and reminds us that change can only happen through love, not fear or shame.
Please let me know how this story impacted you.  Email me at isabelle@isabelletierney.com